Discover Our Spacious Outdoor Patio
Osteria Morini brings a taste of Emilia-Romagna to Miami Beach along the Collins Canal. Featuring an exclusive private dining space and a spacious outdoor patio. Between the cuisine and the ambiance, Osteria Morini is the perfect setting for business meetings, cocktail parties, intimate gatherings, and all of life's celebrations.
To learn more and plan your next private meeting or event, please email us or call us at (305) 918-1037.
Small Meetings Offer
Meet at Osteria Morini for a memorable culinary experience while hosting your business meeting. We offer a complimentary Private Dining Room for up to 20 guests.
Package includes:
Discounted amenity fee to $15; normally $35
Complimentary Welcome Drinks
(2) Complimentary guestroom upgrades with welcome amenities
Complimentary private dining room for meeting space with F&B Minimum
10% commission for booking agent
IHG Meeting Planner Points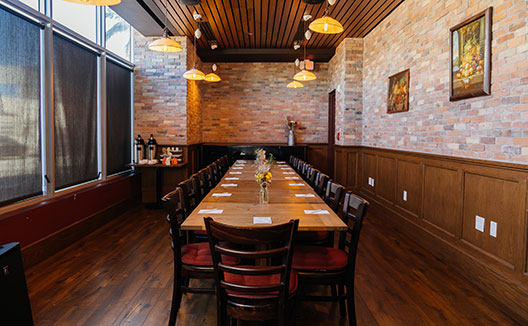 Private Dining Room
Private dining space for up to 32 guests, equipped with a built-in 60" plasma television, exclusive audio capabilities, and Wi-Fi access for any presentation needs you may have.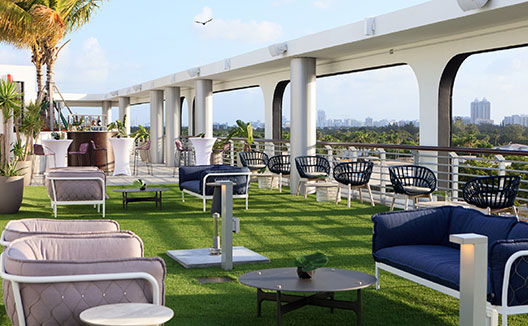 Rooftop Events
Take in the panoramic views of Downtown Miami and Biscayne Bay from our rooftop event space.